It is our day to take delivery of our second Tesla Model 3! It is many months in the waiting, but at this time unless a call is received that there is an issue, we will be a 2 Tesla Household.
This is many months in the waiting after having to reject 2 previous deliveries, one for quality, the other had the wrong color interior. Read the details about this Tesla Model 3 order.
Since writing last, Tesla has resolved our pricing concern and we have the 1st quarter price reduction applied to this Model 3. This is a Black Model 3, Long Range, All Wheel Drive, 18 inch Aero Wheels, and White Interior. It has taken many phone calls and emails to get the pricing resolved. Even up to the last 2 days they insisted the price was correct. Of all things to open their eyes that it was wrong, I suggested they look at our Blue Tesla's documentation to see the price we paid. That is all it took, not sure whey nobody at Tesla thought of this, but sometimes you have to lead the horse to the water. 🙂
I'm up early, pickup is scheduled for late this afternoon! Pictures and a review of our pickup experience for our 2nd Model 3 will be coming in the next day or two.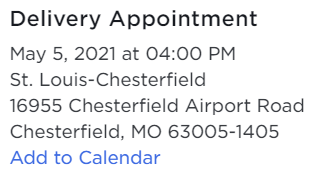 As always, thanks for reading, fingers crossed that our Tesla Model 3 Delivery goes well!
Here's our Tesla Referral if you are in need of one.