Our first evening at home with our Tesla Model 3 was spent familiarizing ourselves with the features and how to operate them with the minimal interior.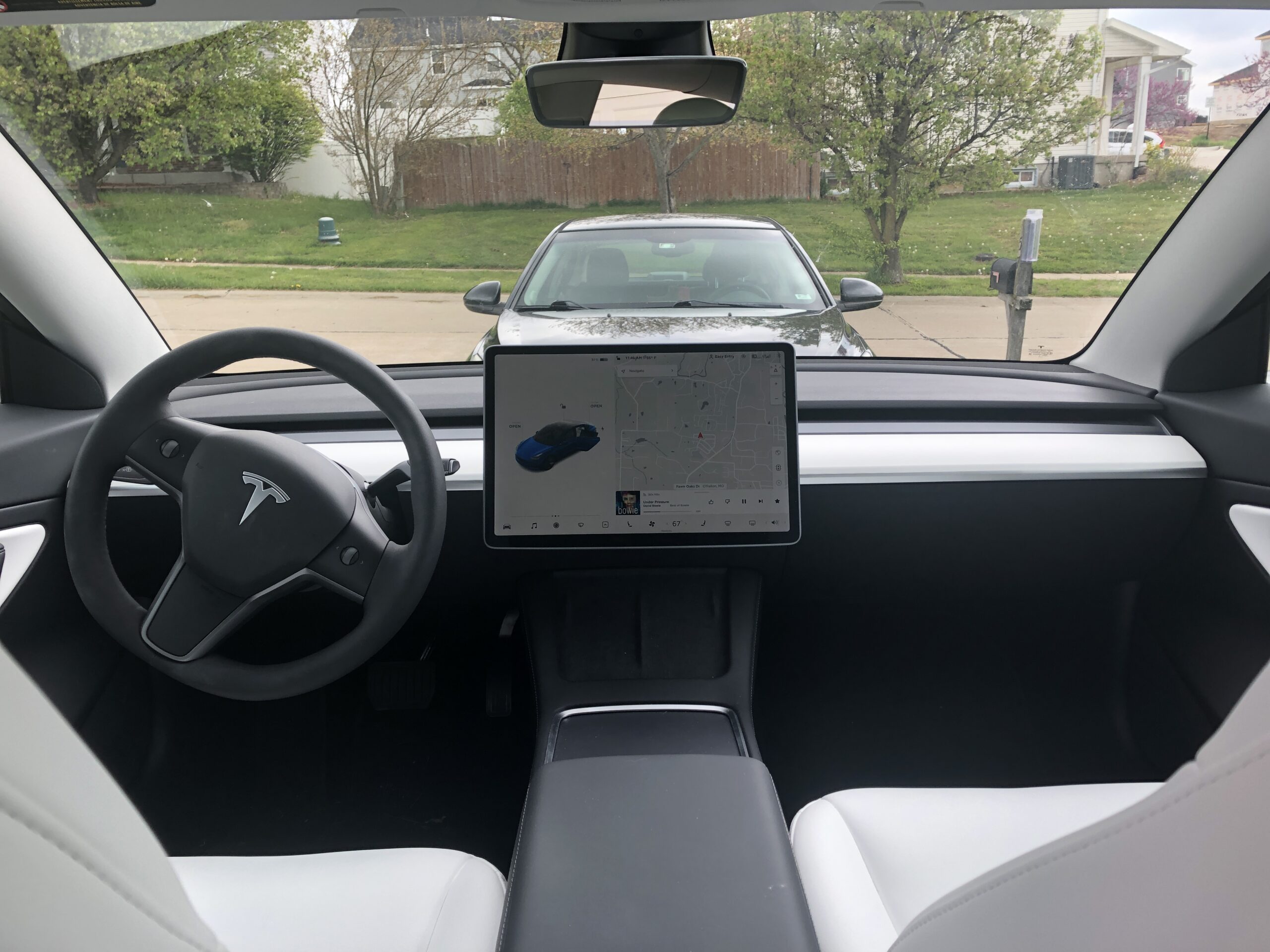 First up was setting up our phone's as keys, this was a simple process using Bluetooth, as well as assigning each phone to a driver's profile. This allows us to walk up to our Model 3 and open the door as long as we have our phone with us, all options, seat, mirror, and steering wheel adjustments are aligned with the owner of the phone, as simple as it gets. We do carry the provided keycards with us as backup. An interesting fact about these keycards is that you can link them to multiple Tesla's.
Now that we have our phone's as keys, there is a different Bluetooth setup to connect your phone for calls, messaging, and streaming. We walk through that, very simple, hit the Bluetooth icon at the top right of the screen, add new device, choose the correct phone and confirm, toggled on the import contacts, recent calls, and messages, and setup my Wife's phone as the priority device, so if we are both in her car, it will default to her phone. Switching to the other phone is as easy as tapping the Bluetooth icon on the car's screen, choosing another phone, and pressing connect.
Next for me was digging into all the options, following distance, max speed, traffic aware cruise control, mirror tilt, it goes on and on. As I dug through the menu's a we were notified that a software update was available for our car and to connect to WiFi to download and install. So a quick connection to our home WiFi and the update was downloading, once downloaded we received a notice on our phones that the software is ready to install, we confirmed and 20 minutes later the car was ready to drive with all the latest features and software tweaks.
We took the car on a few "test" drives to evaluate some of the features, all in all a fun evening getting to know Misty Blue.
Next Up: Our First Weekend with our Model 3

Thanks for reading:
Tesla Referral Link: https://ts.la/thomas14616
I also enjoy a 3rd party service to track the performance of our Tesla Model 3, it is called TeslaFi
If you use my referral code or link you will receive a 30 day trial instead of 14 days.
TeslaFi Referral: tstolze
Teslafi Referral Link: https://www.teslafi.com/signup.php?referred=tstolze