The first weekend with our Tesla Model 3, Misty Blue, gave us a chance to expand beyond it's daily roundtrip commute of 28 miles. Total drive for day one was 98 miles and we used 21.4 kWh's of electric, which would cost us $1.72 with our current electric rates.
On Saturday we decided to take a short drive along the Mississippi River, Winfield, and Clarksville, for some sightseeing, and to investigate a possible hiking trail just north of Clarksville. For the record, we live in O'Fallon, MO.
Our fist stop is at the Winfield Lock and Dam and took a 3 walk walk on the Saddle Dam Trail .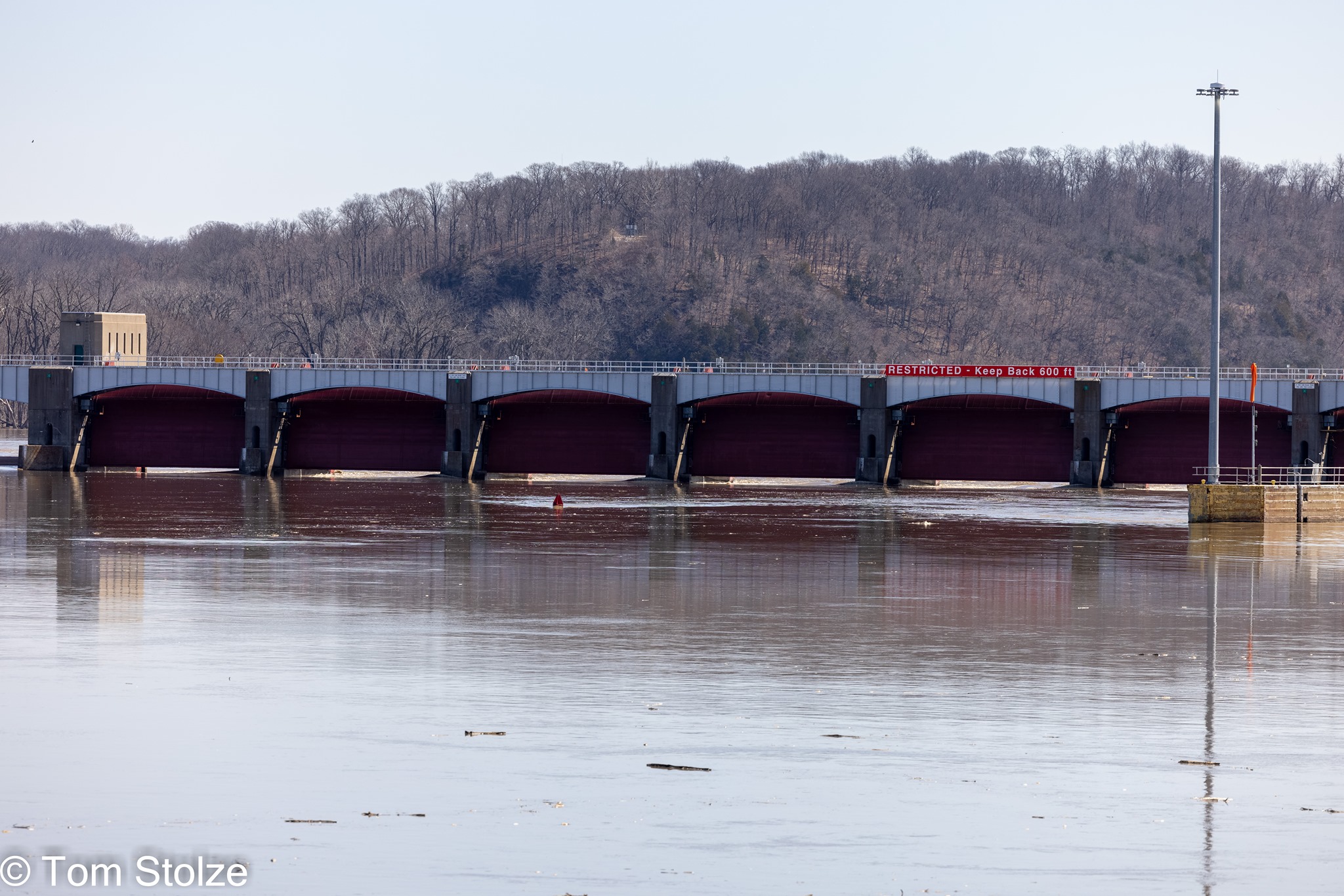 Next up is a 35 mile drive up Highway 79 north of Clarksville, MO. I wanted to investigate a possible hiking trail, Calumet Creek Nature Trail. After a quick 5 minute entry it became evident it was going to be too wet with water covering both access areas from pavement to the trail. I noted what to expect in the future, we will visit again after a dry period. We turned back south on Highway 79 and stopped in a favorite Mississippi Viewing spot of mine, Silo Access Area, 15-20 minutes of enjoying the Mississippi River flowing by and it was time to move on.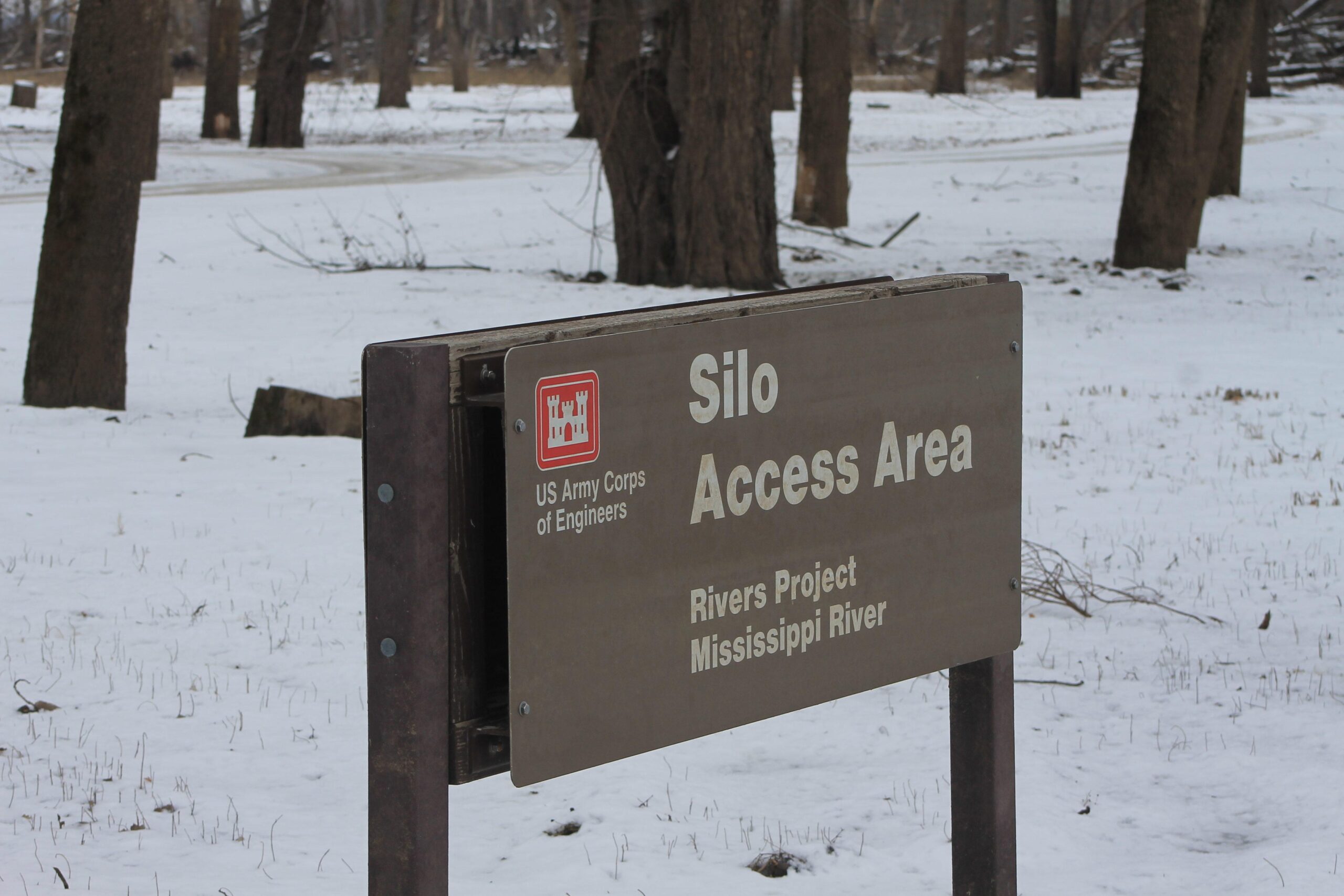 Next stop is Clarksville, MO, another favorite viewing area for River Traffic and Wildlife. Unfortunately the River was still closed to traffic at the Winfield Lock and Dam for maintenance. Wildlife viewing had diminished as temperatures had warmed and there was no ice on the river.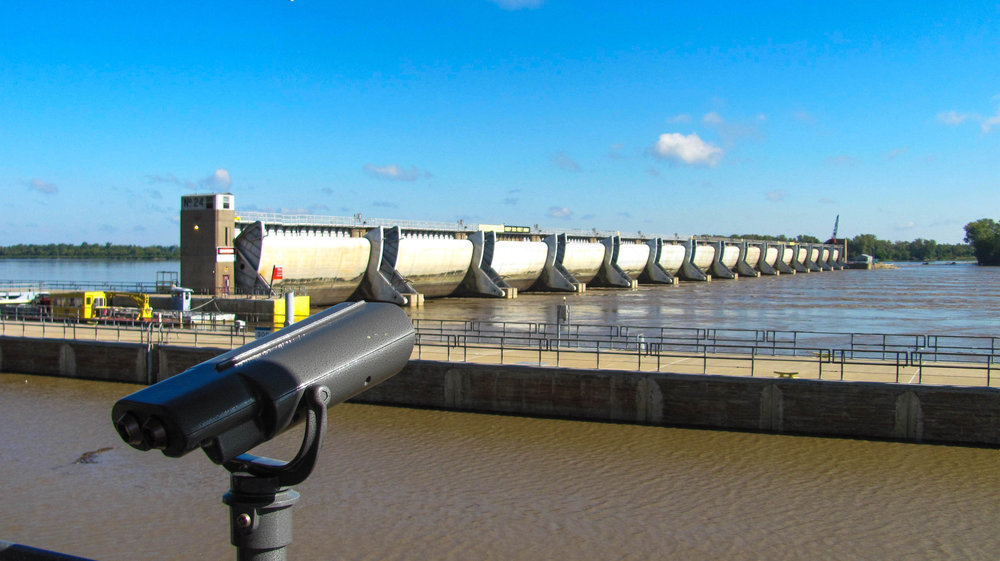 After a few minutes at the Clarksville Lock and Dam we realized the facilities were closed and needed, so it was time to head home. We turned back south on Highway 79 and while in an area with less traffic we experimented with Auto Pilot that is included with Tesla's. What an amazing feeling, the car did an amazing job of driving itself, sure there were some actions that seemed uncomfortable, but they were done safe. Auto Pilot tends to wait later into a turn before turning, then stays in the middle of the lane, not how most people are used to driving. 🙂
We arrived home and decided it was time to plug our Misty Blue into our charger for the first time with no issues.
Next Up: First Weekend Day 2
Thanks for reading:
Tesla Referral Link: https://ts.la/thomas14616
I also enjoy a 3rd party service to track the performance of our Tesla's, it is called TeslaFi
If you use my referral code or link you will receive a 30 day trial instead of 14 days.
TeslaFi Referral: tstolze
TeslaFi Referral Link: https://www.teslafi.com/signup.php?referred=tstolze